Supplements
Amazon can be a great source for supplements. The only risk is when ordering from a third party there's no way to know if your product has been sitting on a shelf for months or even years (sometimes you can get products that come direct from manufacturer).
Everyone in my tribe has access to our online dispensary. All supplements have been researched to avoid unnecessary fillers and additives and come direct from the manufacturer and I pass on my 10% discount.
Here are a few supplements I personally take for gut health and scar tissue and joint support that my dispensary does not stock:
&nbsp &nbsp &nbsp &nbsp &nbsp &nbsp &nbsp &nbsp
ORGANIC WINE (DRY FARM WINES - Get A Bottle For A Penny!)
Government regulations make it near impossible to know just what is in any given wine. If you react negatively to wine, you might actually be reacting to its additives (sugar, sulfites, stabilizers, colorizers, fining agents, etc.), pesticides (which are particularly concentrated in conventional grapes) and/or mycotoxins. For this reason, we strongly encourage you to purchase organic or biodynamic wines, which are available at decent prices at Trader Joe's, Whole Foods, and Thrive Market. (Our favorites include Albero Tempranillo, Bonterra Cabernet, A to Z Pinot Noir, Candoni Pinot Grigio, and Emiliana Chardonnay.)
Many wineries implement organic practices without the certification, due to financial costs, lack of need, or even the stigma of "organic" wines. We wholeheartedly recommend you check out Dry Farm Wines. They travel the world and conduct lab tests to find small, sustainable wineries which produce all natural, organic wines with no additives or pesticides, and which are low alcohol (<12.5%), sugar free (<1 g/L), and mold-free! We personally sought to partner with them for our tribe! Get a bottle for a penny with your first subscription, shipped straight to your door! #cheers

Food and Drinks
Bone broth is incredibly healing for the gut! It contains so many vital nutrients which help heal and seal the gut lining, and provide optimal gut function, including amino acids like glycine, glutamine, collagen, and so much more! In the ideal world, we'd be making our own bone broth. (This is actually super easy to do by the way, either in a slow cooker or, better yet, the Instant Pot, which makes it SO fast and easy!
But, sometimes you just want the easy of ready-made bone broth. Unfortunately, most bone broths at the store are not ideal, as they often contain inflammatory additives and come from commercially-raised bones, stripping them of their power!
Kettle & Fire is a ready-made, affordable bone broth we can 100% recommend! It's made from completely grass-fed bones (chicken or beef!), with no preservatives or additives, and no added salt. It's super tasty, accesible, affordable, and nourishing! I'm loving chicken right now!
Redmond Salt: Conventional table salt is refined to the point of only containing two minerals (sodium and chloride), while ALSO containing anti-caking agents and sugar (dextrose). Bummer. Redmond salt, on the other hand, is an ancient sea salt minded in Utah, which features a whopping 84 minerals and trace elements, and is highest in iodine and calcium of all the natural salts, with less potential for any radioactive elements. I've never been a salt person, but this just tastes good and I swear it gives me an energy boost!
Butcher Box: I know that it can be hard to find quality meats, especially in a food desert. That's why I love that ButcherBox makes it easy and affordable to access grass-fed beef wherever you are.
&nbsp &nbsp &nbsp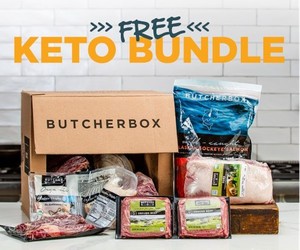 Podcasts
These are my favorites, not all are related to health and wellness, but depending on the day or road trip I like to change it up!
&nbsp &nbsp &nbsp &nbsp &nbsp &nbsp &nbsp &nbsp &nbsp
&nbsp &nbsp &nbsp &nbsp &nbsp &nbsp &nbsp &nbsp &nbsp &nbsp &nbsp &nbsp &nbsp &nbsp &nbsp &nbsp &nbsp &nbsp
&nbsp &nbsp &nbsp &nbsp &nbsp &nbsp &nbsp &nbsp &nbsp &nbsp &nbsp &nbsp
Bath and Beauty
The skin is our biggest organ and the average woman applies over 15 products to her skin in ONE day! So many things other than environmental toxins affect our health and the health of our skin. Hormones, gut health, sleep, blood sugar, nutrition, detoxification are super important (among other things). I've spent years and thousands of dollars to find skin care and beauty products that don't irritate my sensitive skin.
Dr. Trevor Cates, The Spa Doctor - "Nourish your skin on the outside too, with natural, non-toxic ingredients that effectively keep skin clear of blemishes and signs of premature aging. We use the science of natural beauty in The Spa Dr. skincare products. They are carefully pH balanced to promote a thriving skin microbiome, which supports healthy, clear skin and graceful aging. "
I honestly feel like I'm at the spa when I use these products. Beauty care is very person, but this is what works for me.
CBD Oil and Hemp Oil
CBD oil is extracted from stalks, leaves and flowers while hemp oil is extracted from seeds of industrialized hemp plants.
Cannabidiol, commonly referred to as CBD, is a molecular compound found in the cannabis and hemp plant proven to be an effective holistic treatment for a wide range of health conditions, ailments, and diseases. CBD has been scientifically proven to modulate and repair many physiological systems in the human brain and body, through the endocannabinoid system. Found in all mammals, the endocannabinoid system is made up of several receptors that react only to cannabinoids, such as CBD and the more well-known compound, THC (tetrahydrocannabinol). This is why these plant-based compounds have been known to help ease the pain of various medical conditions.
Calyx Wellness sources all of its CBD products from non-GMO mature industrial hemp stalks that has been tested and certified.
Quicksilver Colorado Hemp Oil is Nanoemulsified! This leads to quick delivery and absorbtion on a cellular level!
Meal Replacement Shake
Our family has been drinking this meal replacement shake for over 8 years now and we still LOVE it. Hands down there's no other meal replacement on the market that offers so many nutrients in one scoop! Last year Eric was on a mission to save some money (we get 2 bags a month), so now we have a cabinet of rejects that just didn't taste good or didn't leave us feeling as good as this one.
Hair / Skin / Nails
Look for Biotin in the online dispensary in Supplements info above .
I also recommend a collagen powder for hair, skin, nails and bones. I put it in my shake every day, but can also go into coffee or soups.
Breath Freshening
When fasting the body will naturally reach ketosis (fat burning state!) and when the body burns fat for fuel it excretes it through urine and the breath (funky breath =( ), so here are a few things to help.
Uncle Harry's Natural Alkalizing Miracle Mouthwash - This awesome, super potent, antimicrobial, sweetener-free mouthwash contains just Colloidal Silver Water, Sea Salt, Magnetic Earth, Purified Ocean Water, Active Ionic Minerals; Essential Oils of Peppermint, Eucalyptus, Clove, Wintergreen, and Oregano - neutralizes bacteria and freshens breath.
Wow Drops - Peppermint oil, Chlorophyl
Uncle Harry's Natural Whitening Toothpaste - This potent, natural, sweetener-free toothpaste contains just Bentonite clay, calcium carbonate, Purified, deionized, microfiltered water and ten parts per million of silver mineral (99.000% pure), sea salt, ionic minerals, mustard seed, essential oils of peppermint, eucalyptus, clove, wintergreen, and oregano. Gluten free, glycerin free, fluoride free, and vegan.
Proteolytic Enzymes
Every person with exercise soreness, muscle aches & pains, any woman with fibroids or scar tissue, anyone that wants to beat back inflammation, anyone in physical therapy for too long needs to know about proteolytic enzymes, especially Fibrenza.

I do credit awesome physical therapy for helping get my shoulder out of a really bad place, but it's been the Fibrenza that has me enabled me to do military push-ups and use my shoulder like I never thought I would be able to ever again. It is not an inexpensive supplement, but it is worth it especially if it's going to help resolve lingering aches and pains. It takes about a month to see you difference so I always recommend the large bottle.
Sleep
If you're having any issues with sleep there are lots of things I suggest like staying off screens for an hour before bed, having a cool space among other things. Here are a few gadgets I personally like and recommend:
Hommini Face Mask - to block any light.
White Noise Sound Machine - If you're a light sleeper like me, pair this machine with the earplugs below and you won't hear others in the house, outside noises, etc.
Silicone Ear Plugs - these have totally changed my sleep - I can get into a deep sleep and stay there!!
f.lux - Install this FREE program on your computer. Like Now. The f.lux program slowly shifts the color tones of your computer to block sleep-disrupting, melatonin thwarting blue light. Simply tell it when you want to get up, and it makes all the adjustments for you! You'l l never look at your computer the same way again. Literally. (And if you ever accidentally turn it off for a second at night, you'll get hit by the overwhelming 'normal" light from your computer and immediately be stimulated and just be like... how was I looking at that at night??)
Cooking
Instant Pot - If you invest in just one kitchen cooker, I recommend the Instant Pot. It combines a Pressure Cooker, Slow Cooker, Rice Cooker, Steamer, Sauté, Yogurt Maker and Warmer! So. Many. Things. But the true beauty is the PRESSURE COOKER, which drastically reduces cooking times by cooking with pressure. It's great for breaking down inflammatory plant compounds while maintaining nutrients, and can even turn tough, collagen-rich shanks—which would take all day in a slow cooker—into delicious tenderness in under an hour!
Real Plans - try it free for 14 days!! This site is so great for meal planning - so easy. Set it up with your food preferences, select the meal you like and it kicks out a shopping list - it's awesome!!
Exercise
If you don't already have an exercise routine you love consider adding in something you can do right from home. Here are a few sites to think about.
BeachBody On Demand - my wellness journey started here over 9 years ago and while some do not like these type of businesses, I have to say it was a game changer for my health and the health of my family.
Daily Burn - all levels of exercise programs, it was good, but I like BeachBody On Demand better.
Glo - Choose a yoga instructor, type of yoga - I tried this, really liked it!
Sauna
We love, love, love our Sunlighten Sauna! Feel free to read through their site about specifics, but there are lots of research studies out there to indicate that infrared sauna (heats the body from the core) is far more supportive of health than a spa sauna (heats the body from the outside). IR sauna supports cellular health, blood pressure, circulation, detoxification, relaxation, pain relief, wound healing and weight loss.
Scientific Papers
Many scientific papers are available (often in full form) via Google Scholar. If you have a college email ending in .edu, you can also sign up for Research Gate for full access to many "locked" papers. Colleges and even alumni accounts also often provide online library access, via resources like JSTOR.
Other
Standing Desk: Sitting is the new smoking - every office should have a stand up desk option.